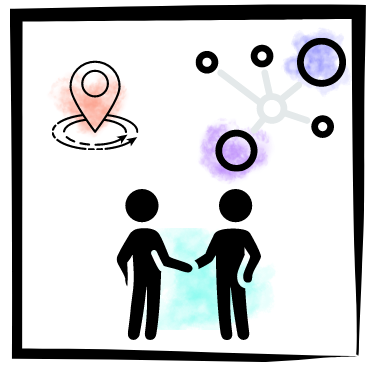 Our Expat Host Programme creates a bridge between internationals in North Denmark and assimilated international or local volunteers, who help them settle in. As a mentor, you gain personal satisfaction and the possibility to share experience, while learning about different cultures and approaches on life. As a mentee, you gain professional networking opportunities, advice, feedback, and an expanded base of skills to help you in your new life in Denmark.
Who can get a host?
Any newcomer in North Denmark can participate in the program and get a host. Participation in the Expat Host Programme is free of charge, however, it requires effort and commitment to meet up minimum once a month.
Who can become a host?
Anyone who is willing to volunteer his/her time to share knowledge and help newcomers navigate around the Danish labour market, give feedback and advice regarding career and cultural opportunities. You can be Danish or international – the important thing is that you want to help a newcomer and know to some extent the Danish culture. There is a possibility to become a Cultural host or a Career host. Alternatively, it is also possible to focus on both cultural and professional (career) aspects while being a host.
International House North Denmark's Secretariat has the responsibility of matchmaking the mentors with the mentees, and the process will be undertaken on an ongoing basis.
Read and register at the Expat Host Programme
Contact us:
International House
Rantzausgade 4
9000 Aalborg
45 9931 1530
info@ihnd.dk